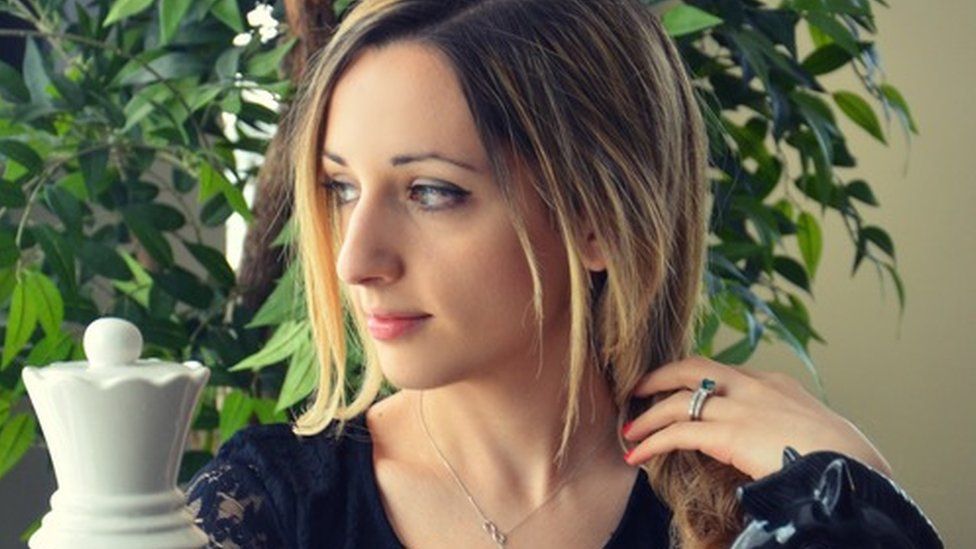 Nazi Paikidze-Barnes, a 22-year-old champion chess player, is boycotting next year's World Chess Championship competition in Iran.
"I think it's unacceptable to host a women's World Championship in a place where women do not have basic fundamental rights and are treated as second-class citizens," she says.
In Iran women are legally required to wear a hijab or headscarf.
Nazi says she will not wear the hijab and "support oppression".
She has started a petition, asking organisers to either change the location of the 2017 event or to make it optional for women to cover their heads.
FIDE, the world chess federation, says Iran "was the only country which made a proposal to host the event" and that no other member nations made any objections.
"There were no complaints from the players or officials and everybody respected the laws of the country, including the dress requirements," says FIDE's its official statement.
Since talking about her plans to boycott the event, Nazi has faced criticism claiming that she doesn't understand Islamic culture and Iranian society.
"I am not anti-Islam or any other religion. I stand for freedom of religion and choice," she says.
"I'm protesting FIDE's decision not because of Iran's religion or people, but for the government's laws that are restricting my rights as a woman."
British chess player Nigel Short has been tweeting in support of Nazi's campaign, describing "scandalous religious and sexual discrimination against women players in Iran".
https://twitter.com/nigelshortchess/status/783188772099874816?lang=en-gb